Primary Logo
Straight to the point but elegantly rendered, the logo design refers to the essential meaning of the company name. The entanglement of the ampersand and the growth of the heart from the carrot establish the togetherness of the company as well as the organic lifestyle they encourage.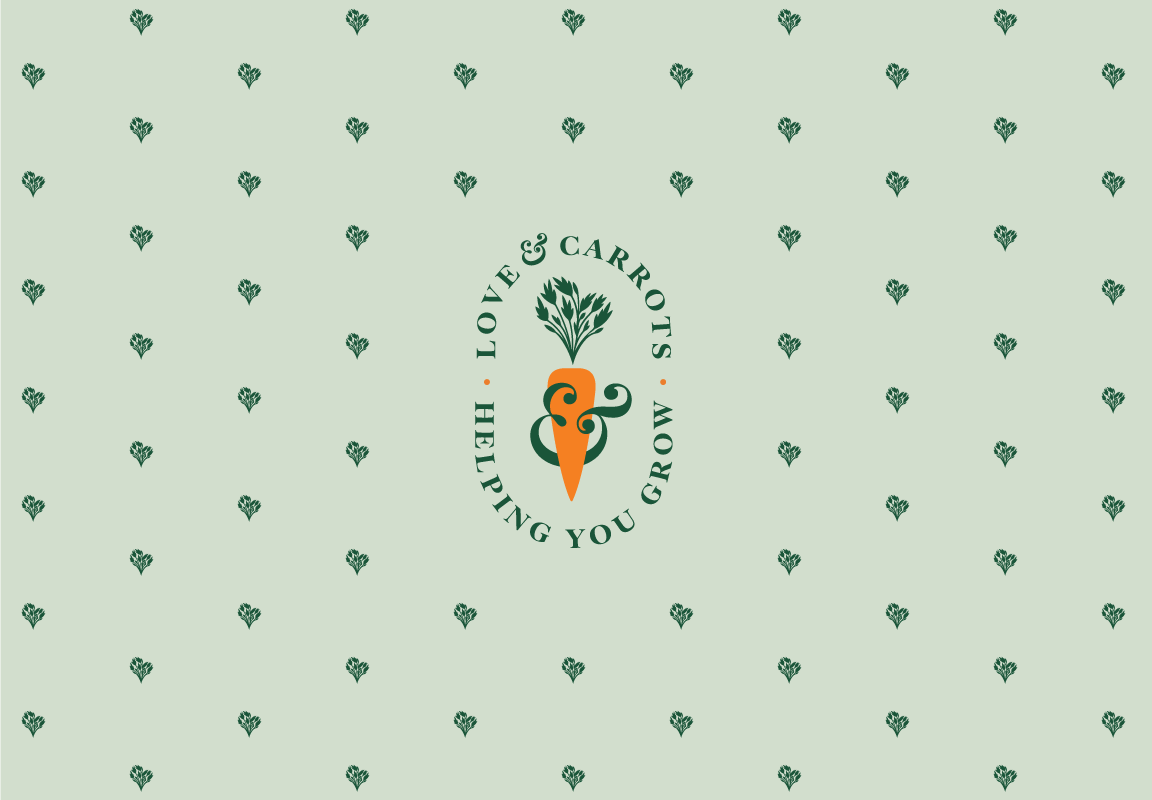 Secondary Logo
Without taking any depth away from the primary, this alternative logo was designed to work in tighter spaces.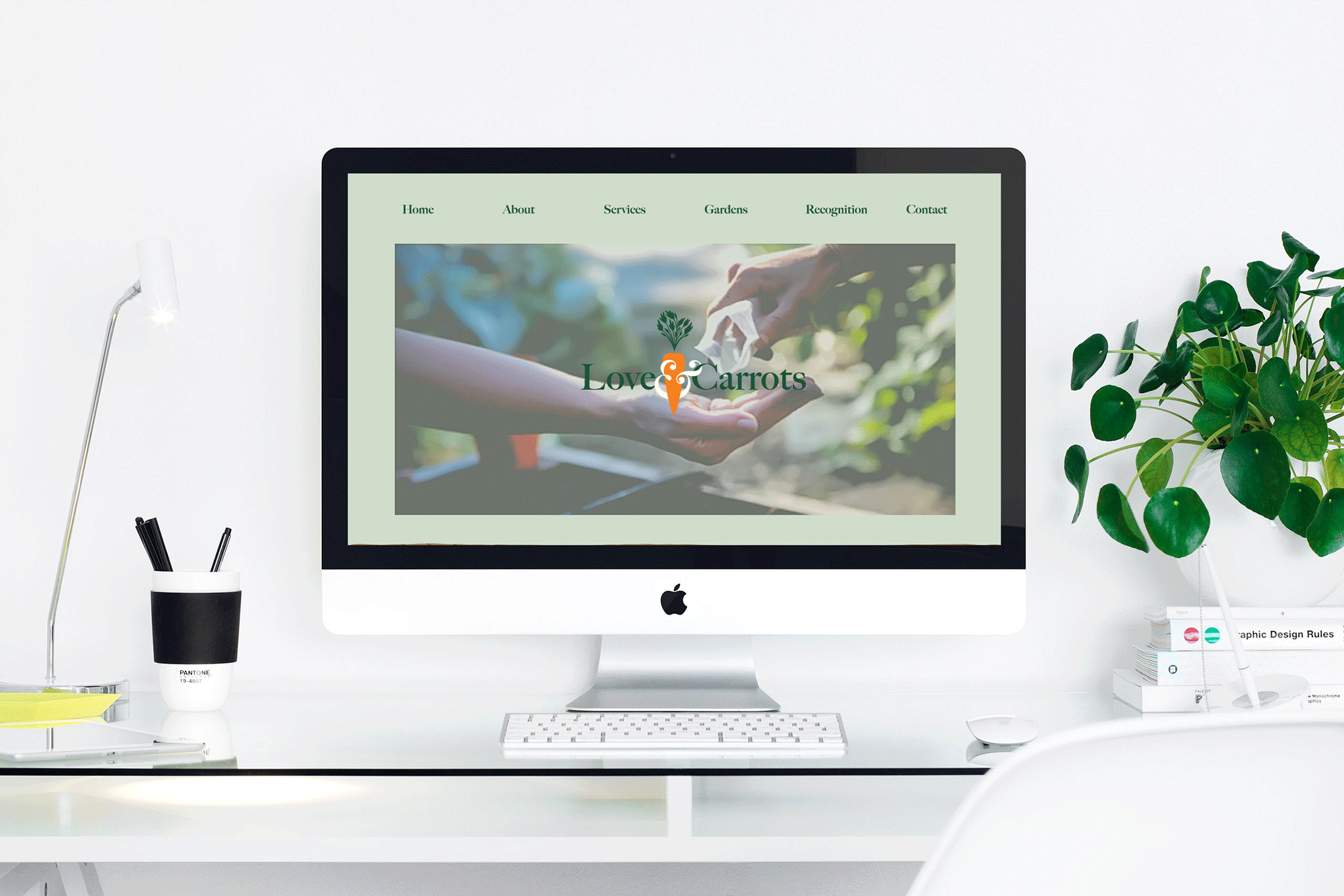 Web Design
To let the photographs of their beautiful, organic gardens do the talking, a minimal brand style was maintained in the web design. The site was kept spacious and only used an accent of the illustrations seen in the advertising.
Advertising Campaign
Set up as more of a guerilla advertising campaign, love & carrots promotes their urban gardening services by showing there is always room to grow. No matter what kind of living space you have, Love & Carrots can help you live an organic, homegrown lifestyle.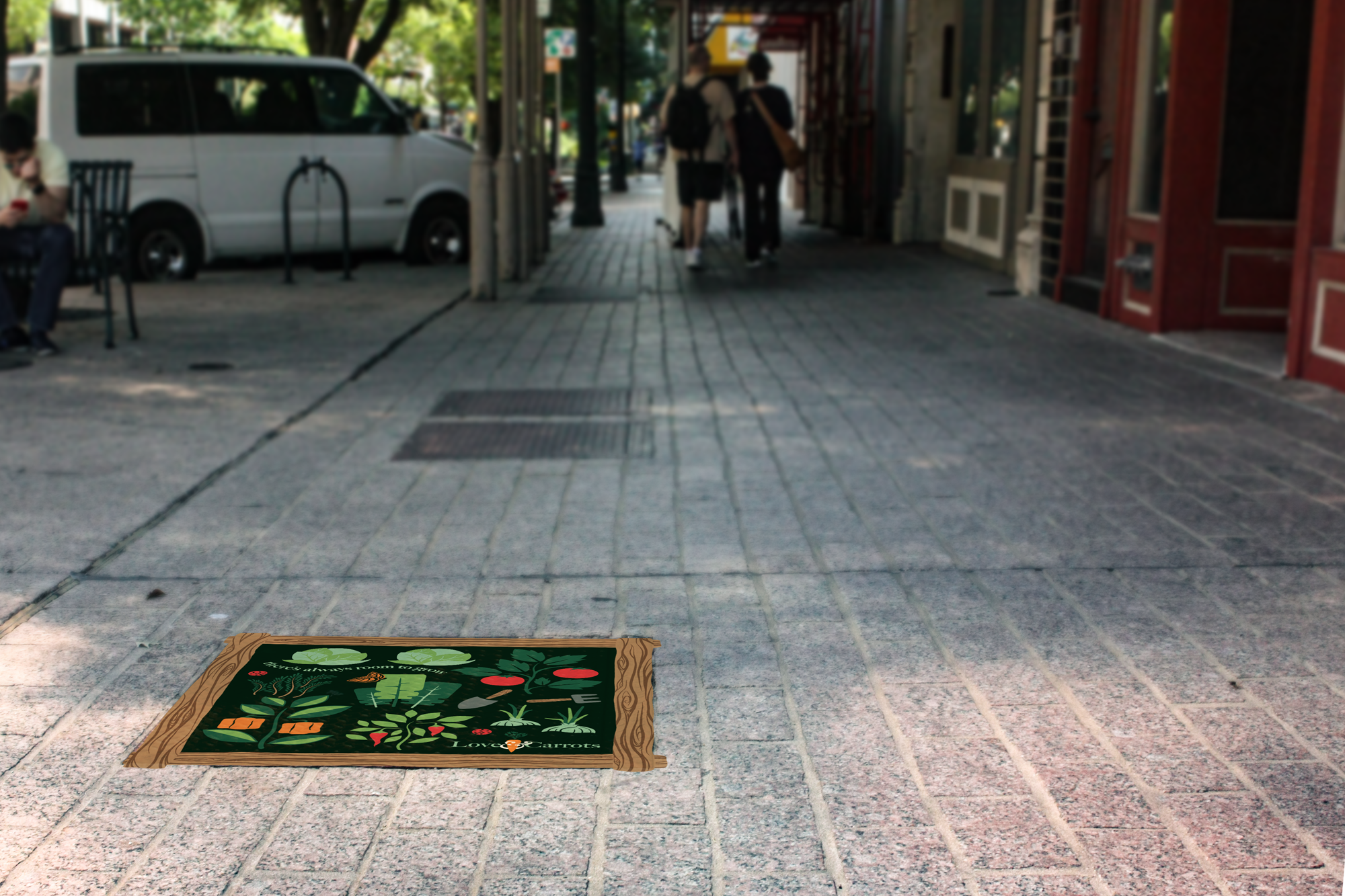 Love & Carrots